About Johanna Sitaras at Osteopathie Bern
Languages spoken: German and English
Special interests
Musculoskeletal complaints, especially neck and lower back complaints
Frozen shoulder (Management according to E. Lederman's Process Approach), for further information, feel free to get in touch.
TMJ issues including bruxism and tinnitus
Pregnancy and postpartum
Registers
Swiss Red Cross recognition of foreign degrees (equivalent to the GDK diploma)
EMR, ASCA, EGK(SNE), Helsana and Visana
As an osteopath, I feel honoured to being part of someone's journey of improving your health status with the aim of guiding and supporting you throughout your process of recovery. My aim is to work cooperatively together at all times in order to achieve the best results.
Curriculum Vitae
Since 2022
Self-employed osteopath in Bern
Autumn 2022
Harmonic Technique by Eyal Lederman, UK (Process Approach)
Harmonic Technique is characterised by the application of a variety of overall safe and gentle rhythmic movements throughout the body.
Eyal Lederman redeveloped the technique which is originally rooted in the principles of classical osteopathy.
Spring 2022
TMJ massage therapies course by Helen Baker, UK
This course allows me to incorporate a variety of new soft tissue techniques into my management approach when treating jaw complaints. They can be well combined with osteopathic techniques.
2020-2021
Employed osteopath in Bern
2020
Kinesiology Taping Course by John Gibbons
This course allows me to apply taping methods when indicated as a supporting element in recovery. Taping methods are commonly applied by me after injuries or with acute complaints. Taping techniques are only used by me in conjunction to osteopathy, not as a separate own modality.
2017
Level 3 Diploma in Sports Massage by ITEC, UK
This course allowed me to practice my hands on skills during the course of osteopathy. Nowadays, I can integrate learned soft tissue techniques within osteopathic practice. I am not a registred
practicing sports massage therapist in Switzerland. Sports Massage techniques are only used by me in conjunction to osteopathy, not as a separate own modality.
2016-2020
Full-time course at the European School of Osteopathy, Maidstone, United Kingdom. Graduating with a first class degree Master of Osteopathy (M.Ost.). Including two years of clinical training in musculoskeletal health and additional clinical experience in Sports Health, Children's, Maternity and Women's Health clinics.
Personal details
Born 1993 in Freiburg im Breisgau, Germany. Living in Switzerland, Bern since 2020
Enjoys reading books, cooking, dancing and traveling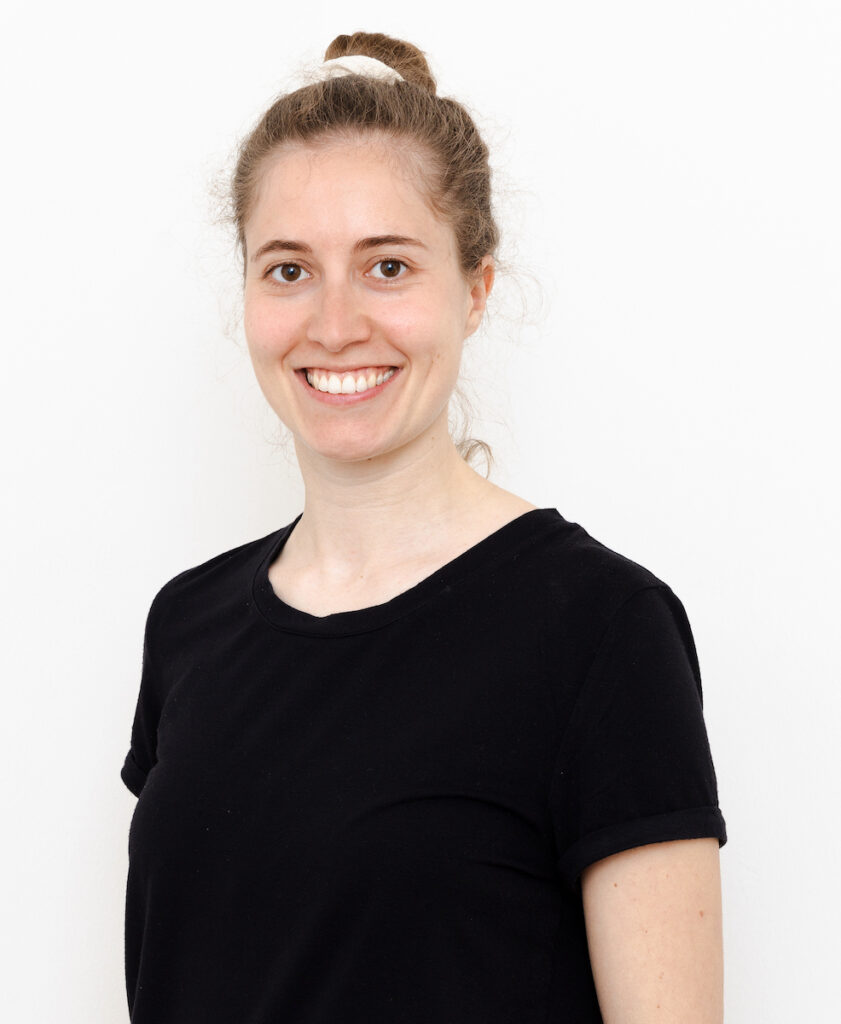 We are osteopaths ready to help you
Are you ready to tackle your pain and live your life?